Click the button below to be the FIRST notified once we open up the doors to my signature group coaching program, The Mindset Mastery Movement, so that you can tap into the strategies I have used to grow my business and earn millions of dollars all while having the FREEDOM to live life on my terms.
See what others are saying about working with me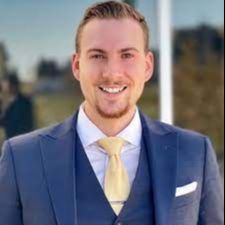 Jeremie L'Heureux
Working with Ben changed my business almost instantly. After the first month, I saw a 38% increase in my commissions and income THE NEXT MONTH! Not only that but I am having MORE time for my fiancé and my life!
Rachel Turner
I have loved working with Ben and his coaching. Since I joined his program so many things have happened. I went from working 12 hours a day, down to 6 hours and my team is operating better than ever before! I sold my condo and ended up with $40,000 more than I thought I was going to get AND I've started creating my own consulting company.
Jon Darvill
I've known Ben for years and when I decided to get started with him I was excited to see what could happen. Within a couple weeks I had attracted a brand new client that will be over $10,000 in commission, doubled my revenue on a rental property (completely out of the blue) and there's so much more coming and happening! I have more clarity on my future than ever before and it's super exciting.